ALPHA ARMOURING PANZERUNG
Welcome to Alpha Armouring Panzerung
Dear visitor: It is a great honour to extend you our welcome to
STRIVING FOR PERFECTION !
It is a great honour to extend you our welcome to the manufacturing plant for our unique special armoured vehicles.
The ALPHA ARMOURING Panzerung GmbH brand is built on 3 decades of expert German craftsmanship, a superior level of technology and our dedication to making the impossible possible. We are renowned for our advanced ballistic protection, ingenious applied solutions and discreet vehicle appearance.
Take a look behind the scenes at our skilfully modified armoured cars, armoured vehicles and you will be surprised at the level of precision and application concealed behind the beautyfully crafted decor and trim components. These represent the true values of our brand! We would like to invite you on a journey packed with invaluable experiences!
At ALPHA ARMOURING PANZERUNG, we produce its exclusive special armoured vehicles based on one principle alone:
'AN UNWILLINGNESS TO COMPROMISE'!
The manufacturing process, as well as all ballistic materials as well as the numerous operational and functional tests (carried out to guarantee the maximum level of resilience and suitability) are all approved and certified by both German and international institutions such as:
The 'Beschussamt Deutschland' (German proof House),
Millbrook,
QinetiQ UK
Deutscher TÜV (German Technical Inspection Authority).
etc.
ALPHA ARMOURING Panzerung GmbH also uses the very latest material and systems technologies from the military and civil defence industries.
We will produce unique and bullet-proof vehicles for you, regardless of costs related to tools and development, incorporating the very latest techniques in vehicle dynamics and comfort.
These bundled work processes and benefits enable us to guarantee you the best possible protection against both CRIMINAL and TERRORIST threats, in the form of gunfire, explosives, and IEDs (improvised explosive devices).
All work is carried out by our employees – a select group of experts from a range of different backgrounds and professions. Their goal and passion is to create a product which defines the true meaning of an 'ALPHA ARMOURING Panzerung GmbH product'.
Once again: while perfection itself does not exist, we continue the search for perfection!
With best regards,
Klaus M. Ackermann
Technical Director at ALPHA ARMOURING Panzerung GmbH
Alpha Armouring Frontpage Slider
ALPHA ARMOURING® GERMANY - Blast Certification Field Tests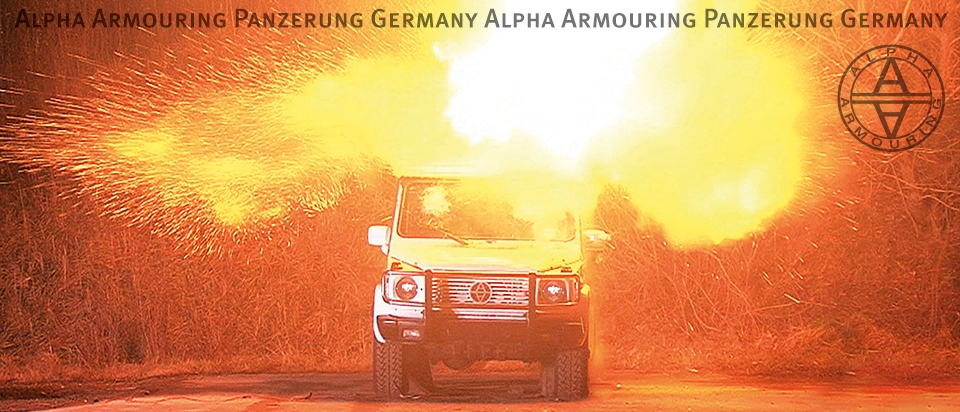 ALPHA ARMOURING® GERMANY – Non-Stepped Glazing System
ALPHA ARMOURING® GERMANY - 360 degree Overlap System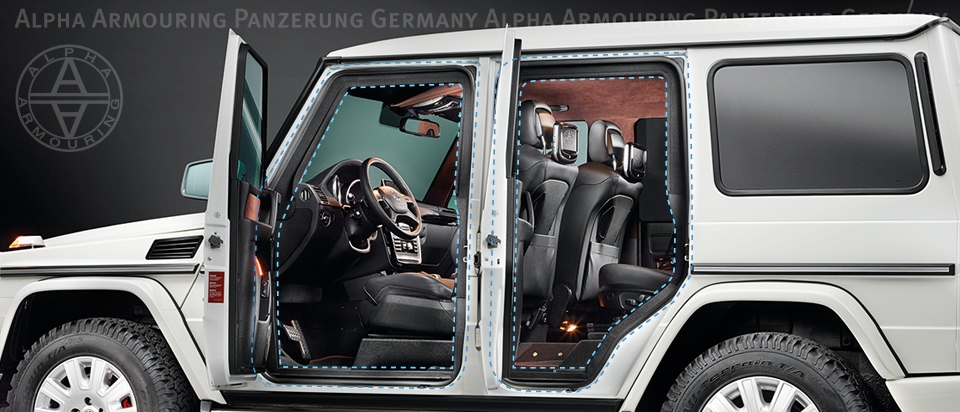 Resisting the toughest ballistic field tests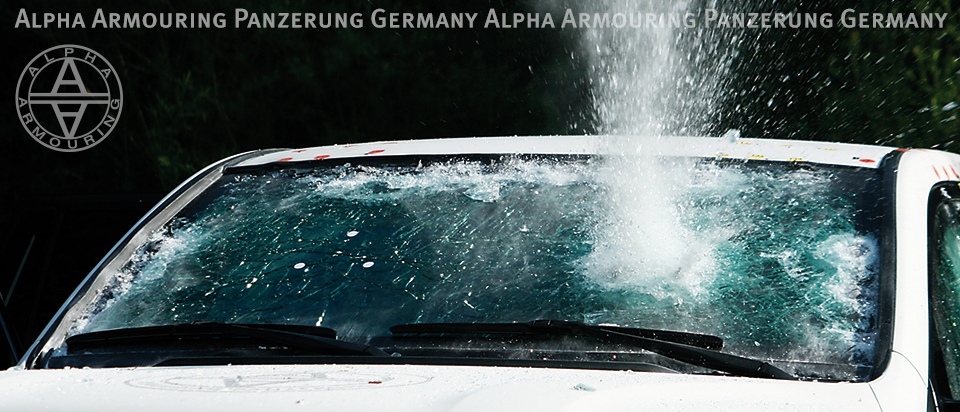 Quality Leader Worldwide for bulletproof G WAGONs
The most exclusive bulletproof G WAGONs worldwide!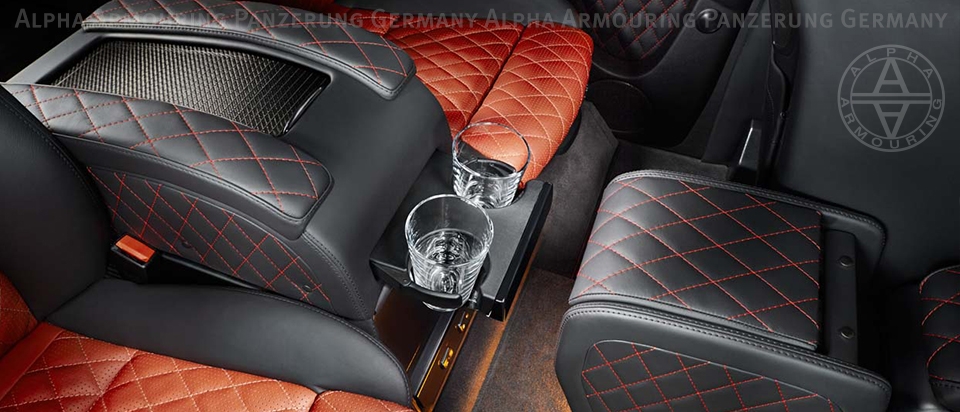 Alpha_Armouring® delivery in all over the world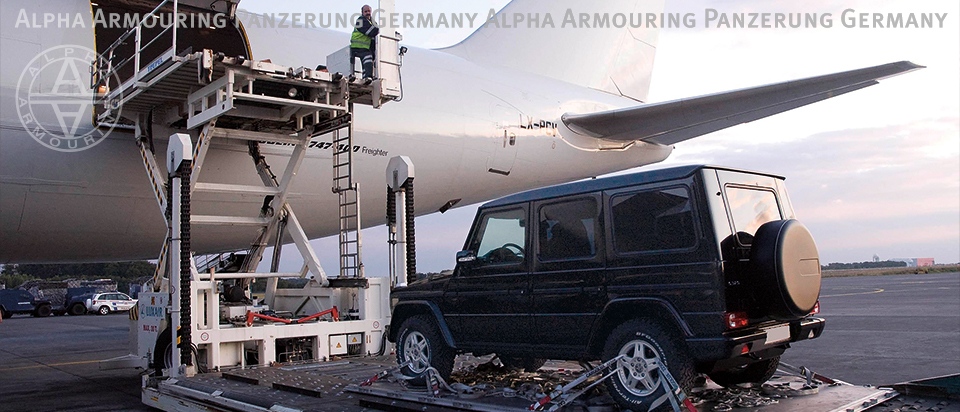 ALPHA PHOENIX based on G63 AMG
---
Armoured SUV based on G63 AMG
---
ALPHA ARMOURING VIP Bus
---
Experience the new ALPHA TITAN!
The ultimate armoured luxury off-road limousine based on a Mercedes G 500 4x4². This car is specially designed for rough roads and pampers its passengers at the same time.
Specifications:
Armoured
Extended wheelbase by approx. 60 cm
3 rows of seats for 6 passengers
Multimedia with Apple system
Portal axles
---
Experience the G63 AMG 30° degree sphere
Experience the
G63 AMG 360° degree sphere
Alpha Armouring past events:
Top Marques Monaco 2015
GALLERY and VIDEO
From 16 to 19 April 2015
EUROSATORY in Paris
GALLERY and VIDEO
From 11 to 15 June 2012
6th German-African Forum
GALLERY
Stretched & Armoured G Wagon
---
Armoured SUV based on Lexus
---
ALPHA PHOENIX at Bloomberg
---
Alpha Armouring Company Videos:
Our New ALPHA TITAN
VIDEO
ALPHA PHOENIX at Bloomberg channel
VIDEO
Alpha Armouring "Rolling Fortress"
VIDEO
The VALIANT - Ballistic Test
VIDEO
Euromotor Trade Show 2014 Munich
VIDEO
From 28 to 30 November 2014
---
Alpha Armouring Panzerung® Products and Models
---
Previous Versions of Products and Models
based on MERCEDES G 280 CDI Edition Pur
based on TOYOTA LANDCRUISER 76/78
based on TOYOTA LANDCRUISER Prado
based on MERCEDES G-270L CDI